New Irish Water Spaniels Trophies in Stained Glass. They make great gifts for your friends and family with Irish Water Spaniels too!
Original Stained Glass Copyright 2010 by Diane L. Blasius.
This mirror measures roughly 10 by 11 inches, the box is approximately 5 inches square on top.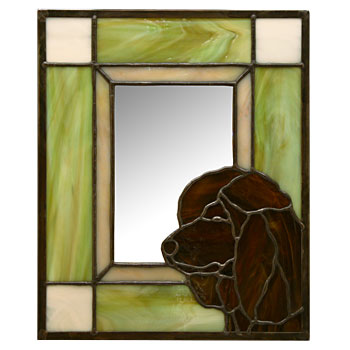 Irish Water Spaniel stained glass box with feet.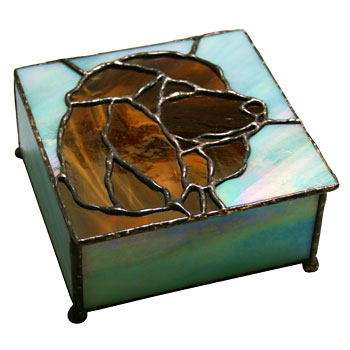 Irish Water Spaniel head on a stand.