Mungo Works introduces our latest additions to our original collection of stained glass dog breed trophies. We found the perfect glass to depict the noble look of the Kerry Blue Terrier, pairing it with colors that complement the steel gray of the stained glass dog, creating a mirror suitable for any decor, and an ornament that will catch the sun.
All work Copyright 2010 by Diane Blasius.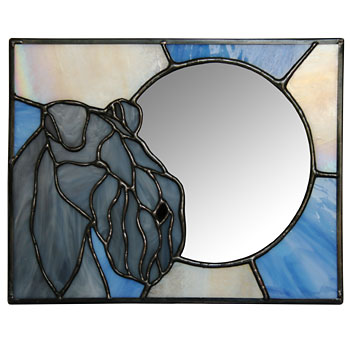 Kerry Blue Terrier Mirror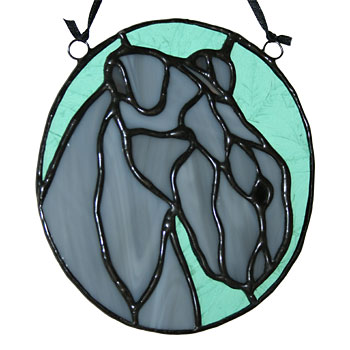 Kerry Blue Terrier Ornament, measuring 4 3/4 x 5 inches, oval in shape.