Frames | Mirrors and Racks | Ornaments and Magnets | Boxes | Plates
Kerry Blue Terrier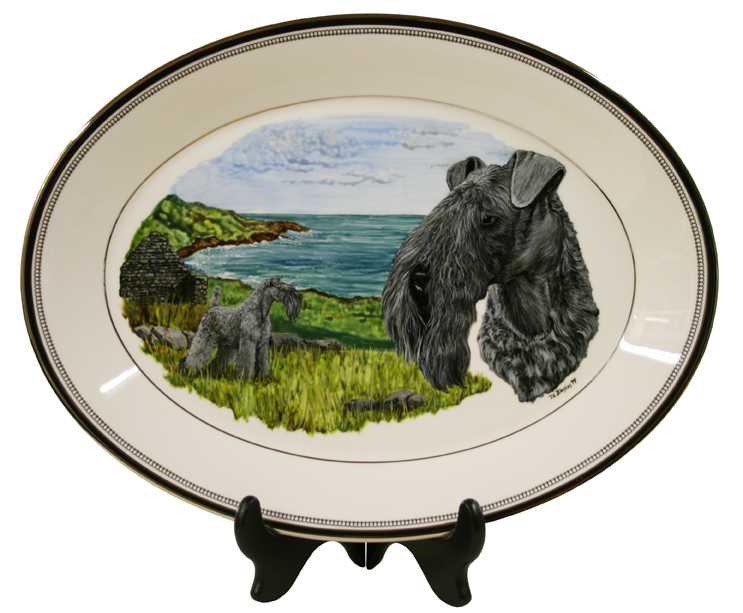 This is a large platter painted with a Kerry Blue Terrier head and scene, for Best of Breed.
Welsh Springer Spaniel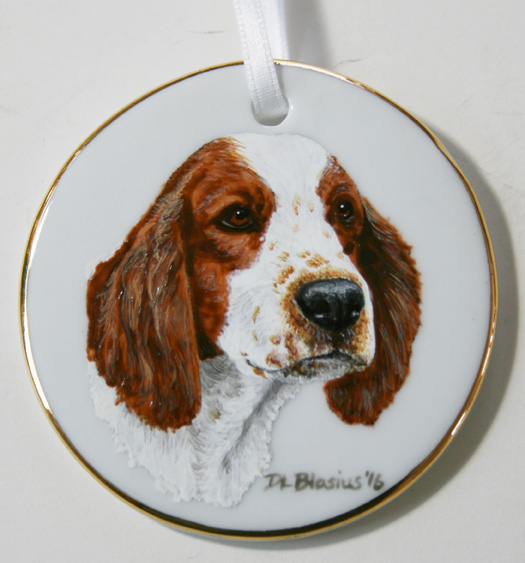 Small painted ornament with Welsh Springer Spaniel
These plates are part of a set of trophies done for the American Pointer Club. Painted china plates include scenes of Obedience, Hunting and Agility.
Irish Setter Plate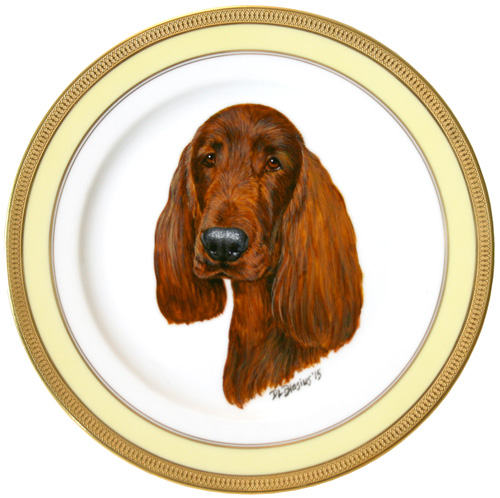 Pointer BOS Charger