Frames | Mirrors and Racks | Ornaments and Magnets | Boxes | Plates
Painting on china and tile offers another style of artwork that works well with dog breed trophies. The medium, one in which we use a porcelain paint that is heat set once the paint is dry, lends itself to any coat color or type, objects and landscapes. It has a watercolor look to it when needed, and can also be opaque in other applications. Another benefit to painted china and tile is that there is a much wider variety of objects that we can offer you in a broader price range than stained glass. The price points can satisfy the tightest of budgets.
We plan to offer more products using this medium in the future, possibly combining painting with stained glass, wood, even fabric. Please visit Mungo Works often to view new postings.
Kerry Blue Terrier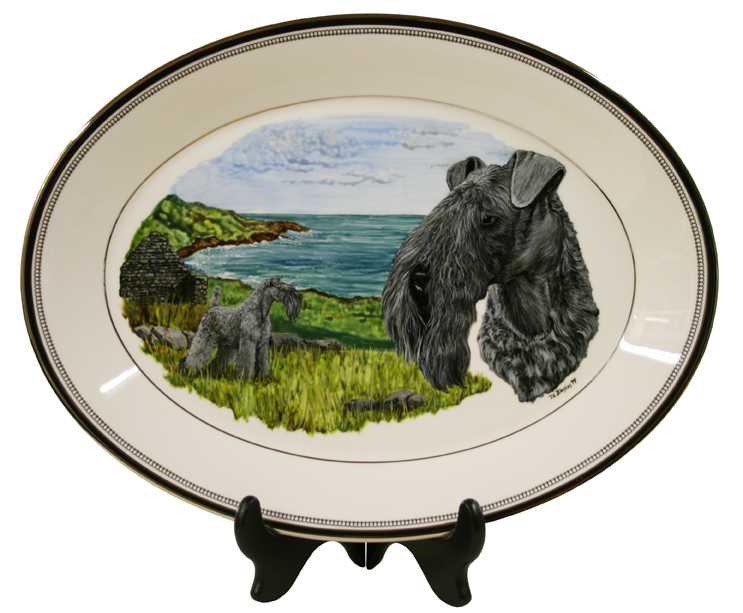 This is a large platter painted with a Kerry Blue Terrier head and scene, for Best of Breed.