These stained glass trophies were done for a Golden Retriever specialty dog show. The club wanted numerous items, all with stained glass Golden Retrievers as the motif. Below is a large stained glass mirror with the Golden Retriever head, with colors that would be pleasant in any home decor.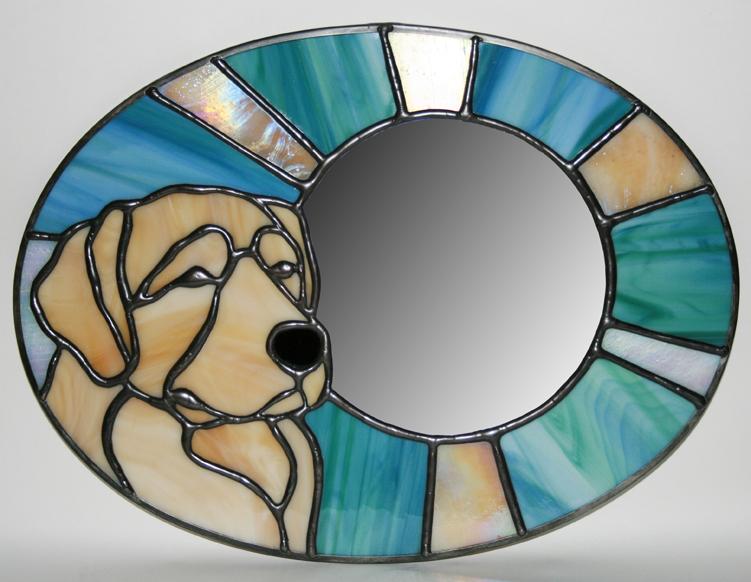 Here is another Golden Retriever stained glass piece, a vertical mantel clock.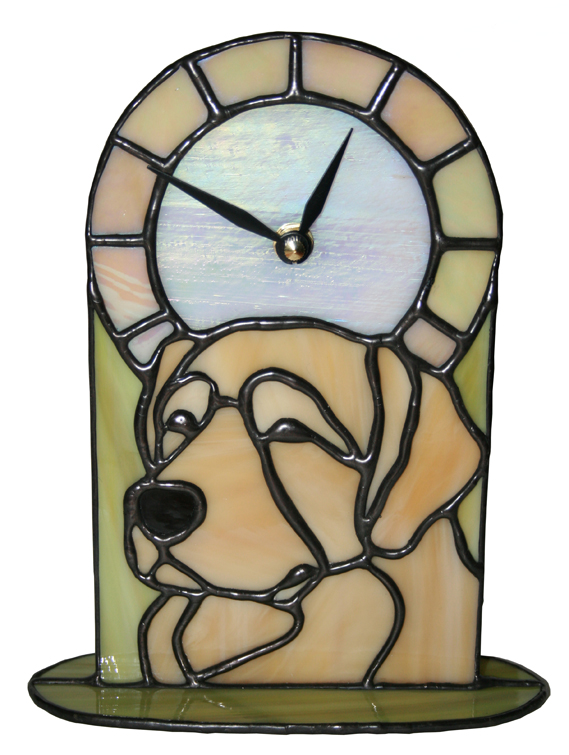 This stained glass frame with a Golden Retriever puppy was for Best Puppy in the show.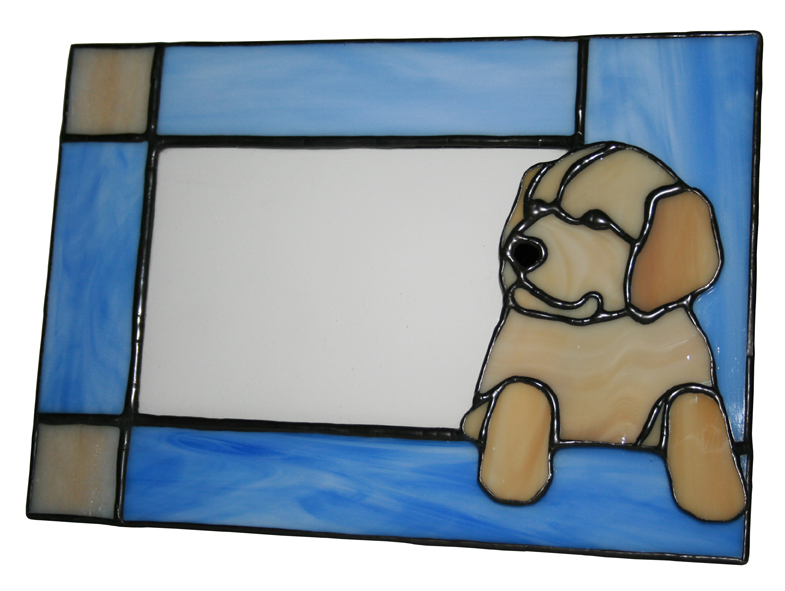 The two stained glass items below were also offered for prizes at the Golden Retriever specialty show. First is a large stained glass box with Golden Retriever, and then a votive holder with a Golden Retriever on the front.