This is a new design for Mungo Works: a letter holder in stained glass and wood. The bottom of the holder is wood with two grooves into which the stained glass fits snugly. Shown here are two versions of stained glass English Springers, one a black and white and one a liver and white. They measure 5 inches wide and approximately 5 inches tall.
Original Stained Glass Artwork Copyright 2010 by Diane L. Blasius.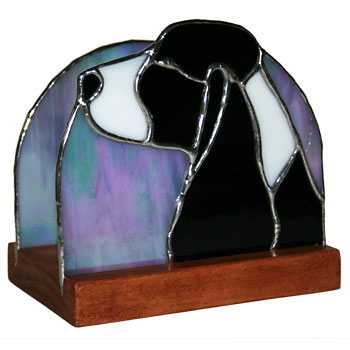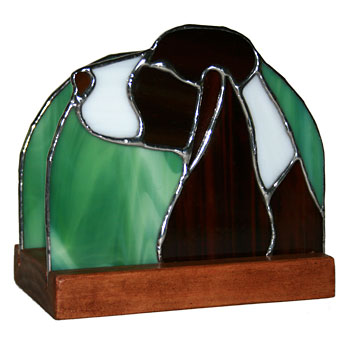 This stained glass English Springer Spaniel clock was a special commission, given as a gift for a birthday. The recipient is Irish, thus the shamrock appliqued to the side of the clock.