This is a group of Border Terriers done in stained glass, being use for trophies for a show out in the mid west. First here is the stained glass Border Terrier mirror, for Best of Breed.
All work Copyright 2010 by Diane Blasius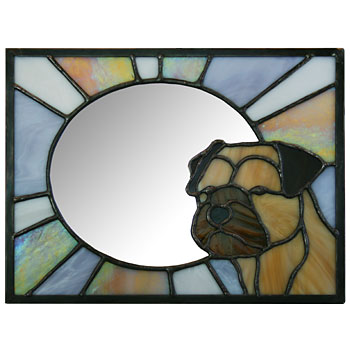 The stained glass clock with the Border Terrier was given for Best of Opposite.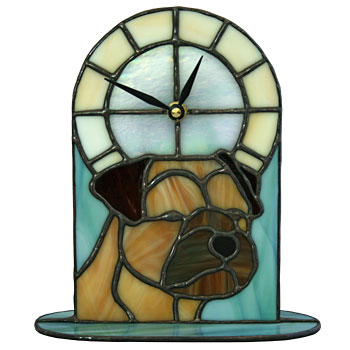 Smaller prizes with stained glass Border Terriers were votive holders with the heads on stands, small 4 x 6 stained glass frame, and stained glass ornaments. Also offered with this line of trophies were note cards with a Border Terrier design, as seen in the Note Cards section.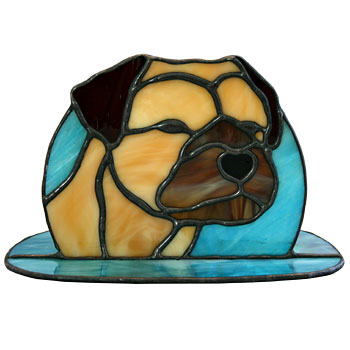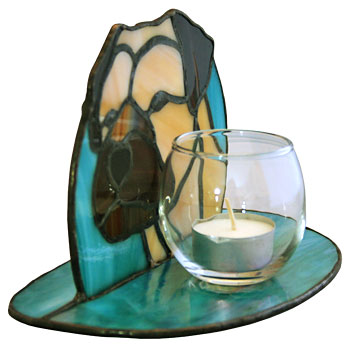 Border Terrier Votive Candle Holder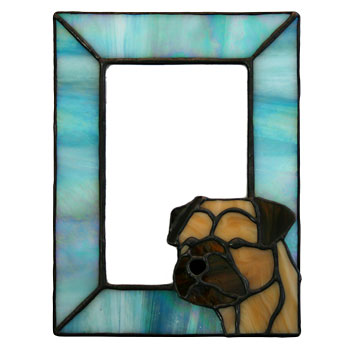 Border Terrier Picture Frame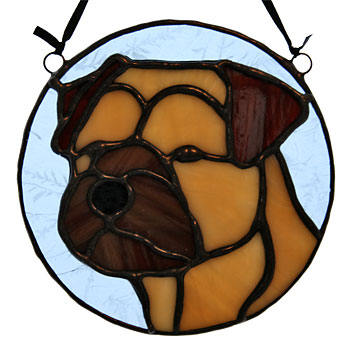 Border Terrier Ornament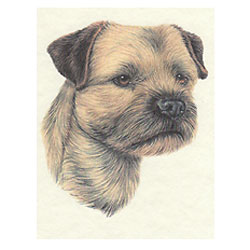 Border Terrier Note Card