For American Spaniel Club's Flushing Spaniels show in January of 2010, I kept with a theme for the trophies: Flushing Fields. The BOB, BOS, BOW, and First in Class prizes all had the flavor of the hunting Field Spaniel. Here, with the BOB and BOS prizes, a full body Field Spaniel and pheasant, just flushed.
All work Copyright 2010 by Diane Blasius
Field Spaniel Best of Breed Trophy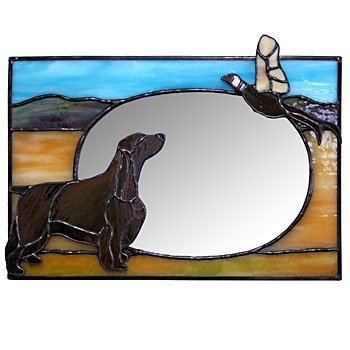 Filed Spaniel Best of Opposite Trophy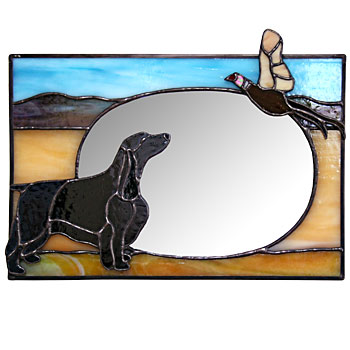 Field Spaniel Best of Winners Trophy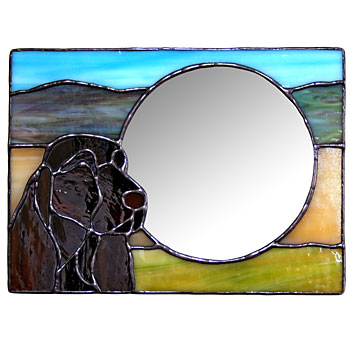 For Winners, a simple yet classic mirror with the Field Spaniel head. For the First in Class prizes, to follow the theme, I used the Fields in the cornfield note card, located in the Note Card section, under Portraits.
Field Spaniel Winners Dog and Winners Bitch Trophy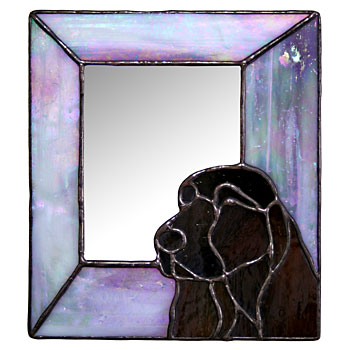 Field Spaniel Award of Merit trophy and Reserve Winners were the Field Spaniel ornaments.
Award of Merit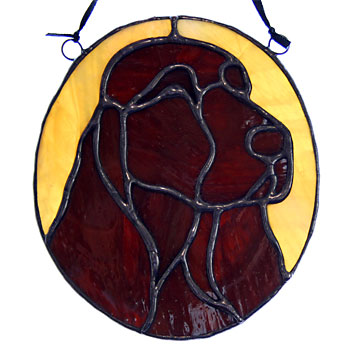 Reserve Winners